Good Samaritan Medical Center Welcomes Director of Community Health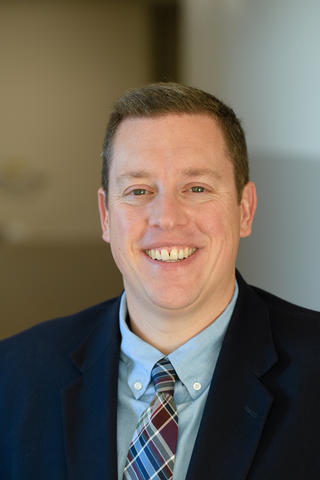 Experienced Public Health Director Joins Staff
Good Samaritan Medical Center is pleased to announce the appointment of Michael Blanchard of Foxboro as the new Director of Community Health. Michael began his position on July 24, 2017.
The Director of Community Health oversees all aspects of the Medical Center's population health outreach, including programming, identifying solutions to risk factors, developing and maintaining community partnerships, and oversight of funding requests. Mr. Blanchard will also manage state and local grants, including the MA Attorney General's Community Benefits program and public health partnerships in association with the Centers for Disease Control.
Good Samaritan Medical Center's Community Health division supports community based programs designed to stem domestic violence, drug and alcohol addiction, and complications from chronic disease, among other health concerns. Organizations including the Family Center at Community Connections, Family and Community Resources, and Brockton Neighborhood Health Center have benefited from support from the medical center's efforts.
Good Samaritan Medical Center provided over $5 million in community benefits in the last fiscal year. 
Mr. Blanchard attended the University of Massachusetts, Lowell and earned his BS in Environmental Science. He then went on to earn his Master of Science in Environmental Health from Tufts University. Prior to joining Good Samaritan Medical Center, Michael served as the Director of Public Health for the Town of Framingham. In that role he was responsible for coordinating the health needs of over 70,000 residents. 
"We are very enthusiastic about what Michael will bring to Good Samaritan," said John A. Jurczyk, FACHE, President of Good Samaritan Medical Center. "The community we serve encompasses several different towns, including the City of Brockton. The diversity in the needs of those we serve varies significantly from neighborhood to neighborhood and we have the confidence that Mr. Blanchard will be able to navigate and respond to those differences with intelligence and expertise."
Michael will also oversee the Good Samaritan Medical Center Community Benefits Committee which is comprised of Community Health Partners from agencies across the hospital's service area. The Community Benefits Committee meets quarterly at the hospital and identifies the Community Health priorities based on the Community Health Assessment.