Good Samaritan Medical Center Welcomes World Class Surgery Chairman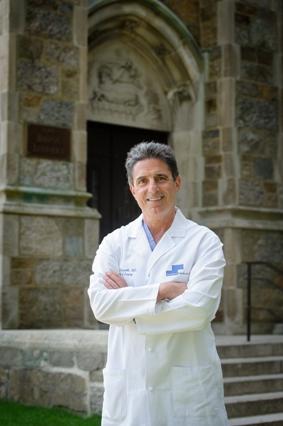 Frank B. Pomposelli, Jr., MD joins Good Samaritan as Department of Surgery Chairman
Good Samaritan Medical Center welcomes world-renowned vascular surgeon and Tufts Medical School Professor of Surgery Frank B. Pomposelli, Jr., MD, as chairman of the Department of Surgery.
"Frank brings a stellar record of leadership in surgery and a commitment to excellence in the delivery of high quality care to surgical patients," said John A. Jurczyk, FACHE, President of Good Samaritan Medical Center. "Having a surgeon of Dr. Pomposelli's caliber join the outstanding physicians on our medical staff is a tremendous benefit to our community."  Consistently ranked among Boston's Top Doctors in Boston Magazine, Dr. Pomposelli has the education and experience to treat every aspect of vascular diseases. 
"I am impressed by Good Samaritan's relentless commitment to the community it serves," said Dr. Pomposelli. "Delivering world-class care using state-of-the-art technology to patients close to home has been the organization's mission for nearly 50 years and I whole-heartedly welcome the opportunity to build on that legacy." 
Dr. Pomposelli earned his bachelor's degree from Boston College and medical degree from Boston University School of Medicine. He trained in general surgery and completed a research fellowship at New England Deaconess Hospital, and a fellowship in peripheral vascular surgery at New York University Medical Center. He also completed an advanced endovascular fellowship program at the Cleveland Clinic Foundation. He joins Good Samaritan Medical Center from St. Elizabeth's Medical Center where he also serves as the Chairman of the Department of Surgery.
Dr. Pomposelli is seeing patients at the One Pearl Street, Suite 2000, Brockton. To make an appointment, please call 508-584-4104.