Jaffar Hilli, MD, Named Medical Director of Good Samaritan Medical Center's Hematology Oncology Program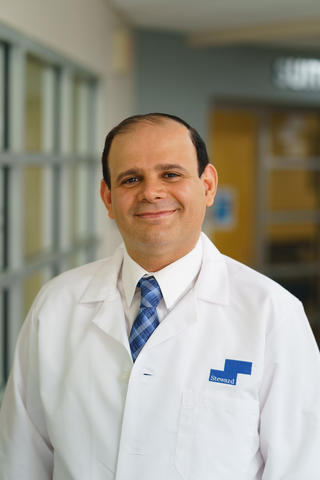 BROCKTON - Good Samaritan Medical Center and Steward Medical Group are pleased to announce the appointment of Jaffar Hilli, MD, as Medical Director of the Hematology Oncology program.
Dr. Hilli earned his medical degree from Al Mustansiriyah University, College of Medicine in Baghdad, Iraq. He then went on to complete an internal medicine residency at the Baghdad Teaching Hospital and another at Brookdale University Hospital Medical Center in Brooklyn, New York. Dr. Hilli completed a hematology and medical oncology fellowship at the University of Missouri in Columbia. He is board certified in internal medicine, hematology, and oncology.
Dr. Hilli comes to Good Samaritan Medical Center from the University of Missouri, where he was an Assistant Professor of Clinical Medicine Hematology Medical Oncology and Associate Program Director of the Hematology and Medical Oncology program of the Ellis Fischel Cancer Center at University of Missouri Healthcare.
Dr. Hilli is accepting new patients at SMG Regional Hematology/Oncology at Brockton, 830 Oak Street, Suite 105W, Brockton, MA 02301, (508) 588-0832.
###