Maternity Services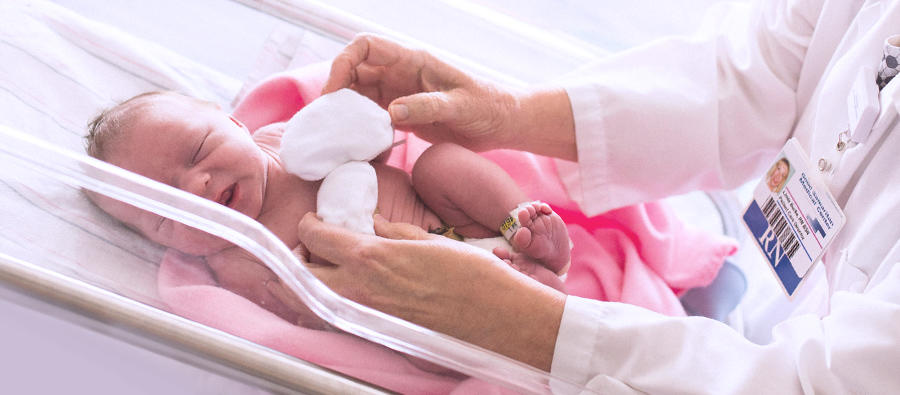 We are here to help you find what you need.
Our moms consistently rank us in the top five percent for patient satisfaction.
Welcome to Brockton's #1 Option for Mothers & Their Newborns
Our Family Preference Plan lets you customize your labor, pain control, visitors, religious, cultural, and educational needs during your labor and delivery experience. The Maternity Department patient liaison can help you find an obstetrician, nurse midwife or pediatrician, as well as assist mothers with locating suitable insurance coverage for the delivery.
Recognized as a Blue Distinction Center for Maternity Care. Blue Distinction Centers are hospitals recognized for delivering quality specialty care safely and effectively, based on objective measures developed with input from the medical community. In addition, hospitals that receive a Blue Distinction Center for Maternity Care designation meet the requirements that align with principles that support evidence-based practices of care, as well as having initiated programs to promote successful breastfeeding.
Level II Special Care Nursery
Our licensed Level II Special Care Nursery is staffed 24 hours a day and provides sophisticated care for premature and critically ill newborns. The nursery is always staffed with a neonatologist or pediatrician who provides immediate care for your newborn. We know it is important for you to stay close to home during your pregnancy. Our state-of-the-art facility allows moms to bond with their baby while providing a supportive environment.
Infants who require more intensive care will be stabilized in our Special Care Nursery and transferred to St. Elizabeth's Level III Neonatal Intensive Care Unit in Boston. When the infant is ready for our Level II care again, we will arrange transfer back to Good Samaritan Medical Center for the remainder of the hospital stay and provide ongoing care for the transition to home.
Boston Maternal Fetal Medicine Specialists On-site
Good Samaritan partners with the expert providers from Boston Maternal Fetal Medicine (MFM) to provide comprehensive care for patients who may be considered high risk. Sometimes a high-risk pregnancy is the result of a medical condition present before pregnancy. In other cases, a medical condition that develops during pregnancy for either mom or baby causes a pregnancy to become high risk. Alberto Franco, MD is board certified in maternal fetal medicine and works with the imaging staff, OB-GYN providers, and patients to identify and manage the care of patients throughout their pregnancy.
All Private Labor, Delivery and Recovery Rooms
We are happy to offer you a private tour of our comfortable and spacious maternity suite. Touring one of our private rooms is an important part of your visit as it will be your home away from home when your baby arrives.
CELEBRATION Meal for Two
To celebrate the birth of your baby, you and a guest will be treated to a four course meal for lunch or dinner. 
Breastfeeding Services
Our team of breastfeeding experts includes experienced nurses and a lactation consultant who offer services including:
Prenatal breastfeeding classes and support
Postpartum breastfeeding education and support
Special care nursery education and support
Telephone consultations
Outpatient mother and baby lactation consultations
Collaboration with community WIC offices
Breast pump arrangement assistance
Baby-Friendly Hospital
Good Samaritan's Maternity Department is proud to be a Baby-Friendly Hospital designation by Baby-Friendly USA.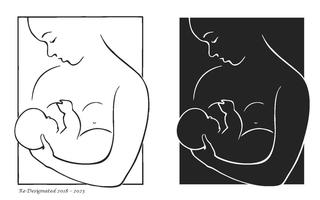 The Baby-Friendly Hospital Initiative is a global initiative of the World Health Organization (WHO) and the United Nations Children's Fund (UNICEF). This status is granted to hospitals that demonstrate a high commitment to breastfeeding support and education for its patients. Hospitals have to undergo a rigorous application process to demonstrate evidence-based maternity care, dedication of staff and physicians, resources and outcomes in breastfeeding to receive the award. Baby-Friendly designated hospitals must demonstrate compliance with the Ten Steps to Successful Breastfeeding and adhere to the International Code of Marketing of Breast Milk Substitutes.
The award demonstrates Good Samaritan Medical Center's commitment to top-rated maternity care services as breastfeeding has been proven to provide better outcomes and a lower risk of certain diseases for children.
Resources
Ten Steps to Successful Breastfeeding

Good Samaritan Medical Center upholds the World Heath Organization/UNICEF Ten Steps to Successful Breastfeeding, published in a joint statement entitled, Protecting, Promoting and Supporting Breastfeeding: The Special Role of Maternity Services

Childbirth Education and Classes

Childbirth Classes are designed to prepare you and your partner for labor and delivery. The more knowledgeable you are about the birth process, the more rewarding you are likely to find the experience. We offer Preparation for Childbirth Class, Prenatal Breastfeeding Class, Sibling Class, and weekly Mommy & Me Support Group.

Steward Health Choice Members - Birthing Class Registration

Steward Health Choice members can register for a free childbirth class by clicking on the above link.