Orthopedic Center of Excellence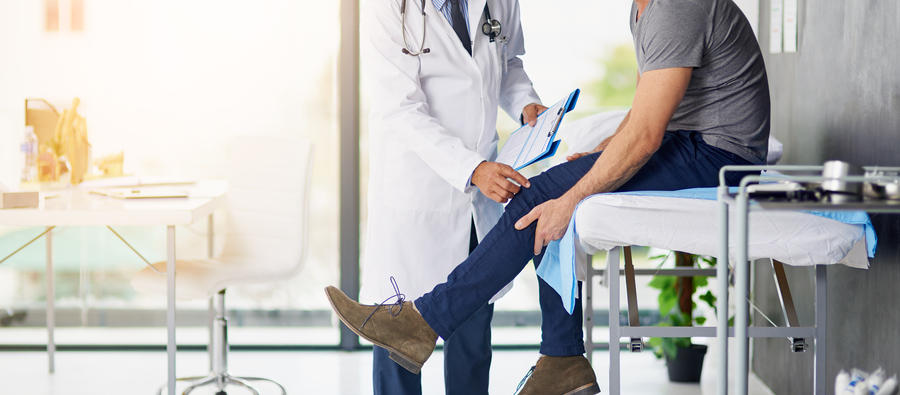 We are here to help you find what you need.
Our surgeons perform more than 3,000 orthopedic procedures annually, helping patients to reduce pain and restore motion.
General & Advanced Orthopedic Surgeries at Good Samaritan Medical Center
Our experienced team of surgeons, registered nurses and specialists offers comprehensive surgical, minimally invasive, and non-surgical orthopedic care, including:
Total joint replacement (shoulder, hip, and knee)
Sports medicine
Trauma
Advanced arthroscopic reconstruction of the knee, shoulder
Spine surgery
Hand surgery
Sports concussion care
Regenerative medicine and orthobiologics
Good Samaritan's orthopedics team partners with several rehabilitation specialists, including our sister hospital, New England Sinai Hospital, to provide patients with a wide range of rehabilitative services, including physical and occupational therapy.
Personalized Orthopedic Treatments
Good Samaritan's orthopedic services excel at reducing pain, restoring motion and helping patients return to their previous way of life.
We work with you, our patient, to provide education and guidance throughout diagnosis, treatment and recovery.
Working side by side with you at every level allows us to create a personalized care plan to meet your individual needs.
• Patients participate in a Joint Education Class prior to surgery
• Offered private orthopedic dedicated patient rooms
• Receive inpatient rehabilitative services
• Have access to an experienced team of providers including an Orthopedic Care Navigator who will assist in the coordination of care.
Good Samaritan Medical Center's Orthopedics department continues to grow toward unparalleled excellence in the community we serve.
Award Winning Orthopedic Care

Good Samaritan Medical Center has earned The Joint Commission's Gold Seal of Approval® for Advanced Total Hip and Knee Replacement Certification by demonstrating continuous compliance with its performance standards. The Gold Seal is a symbol of quality that reflects a health care organization's commitment to providing safe and quality patient care.
"Advanced Total Hip and Knee Replacement Certification recognizes health care organizations committed to fostering continuous quality improvement in patient safety and quality of care," says Mark Pelletier, RN, MS, chief operating officer, Accreditation and Certification Operations, and chief nursing executive, The Joint Commission. "We commend Good Samaritan Medical Center for using certification to reduce variation in its clinical processes and to strengthen its program structure and management framework for orthopedic patients."