Personalized Orthopedic Care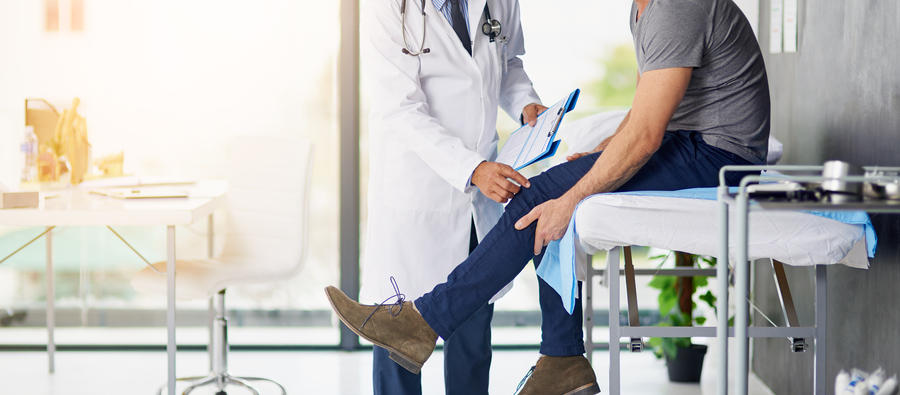 We are here to help you find what you need.
Our surgeons perform more than 3,000 orthopedic procedures annually, helping patients to reduce pain and restore motion.
Our experienced team of surgeons, registered nurses and specialists offers comprehensive surgical, minimally invasive, and non-surgical orthopedic care, including:
Total joint replacement (shoulder, hip, and knee)
Sports medicine
Trauma
Advanced arthroscopic reconstruction of the knee, shoulder, hand and upper extremity
Spine surgery
Foot and ankle surgery
Good Samaritan's orthopedics team partners with several rehabilitation specialists, including our sister hospital, New England Sinai Hospital, to provide patients with a wide range of rehabilitative services, including physical and occupational therapy.
Personalized Orthopedic Care
Good Samaritan's orthopedic services excel at reducing pain, restoring motion and helping patients return to their previous way of life.
We work with you, our patient, to provide education and guidance throughout diagnosis, treatment and recovery.
Working side by side with you at every level allows us to create a personalized care plan to meet your individual needs.
• Patients participate in a Joint Education Class prior to surgery
• Offered private orthopedic dedicated patient rooms
• Receive inpatient rehabilitative services
• Have access to an experienced team of providers including an Orthopedic Care Navigator who will assist in the coordination of care.
Good Samaritan Medical Center's Orthopedics department continues to grow toward unparalleled excellence in the community we serve.
Good Samaritan is a designated Blue Distinction Center for Knee and Hip Replacement® by Blue Cross Blue Shield and was ranked among the Top 20 best hospitals in Massachusetts by U.S. News & World Report in both 2013 and 2014. We have also received eight consecutive "A" grades from the Hospital Safety Score, which rates how well hospitals protect patients from accidents, errors, injuries and infections.