Orthopedic Center of Excellence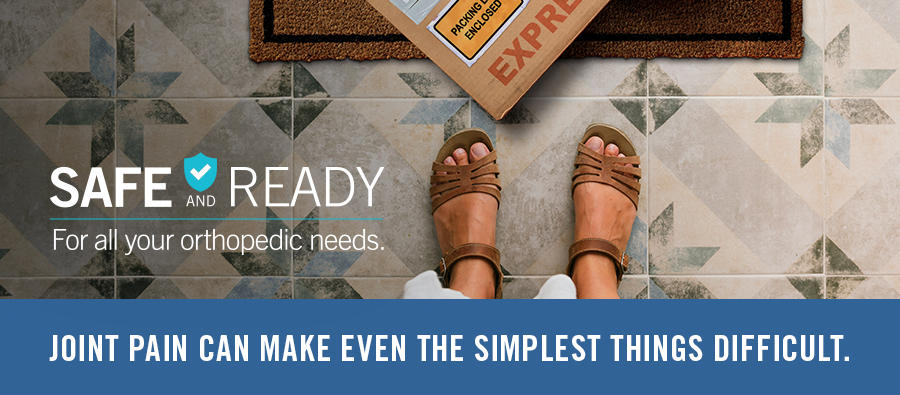 Good Samaritan Medical Center Orthopedic Center of Excellence is dedicated to providing exceptional, comprehensive orthopedic care and advanced treatment options. Our team helps each patient meet their goals of reducing pain, restoring motion and returning to the activities they enjoy.
Personalized Care
Our team of board-certified orthopedic surgeons, registered nurses, physician assistants and physical therapists work together as a multidisciplinary team to develop individualized treatment plans for every patient. 
A wide range of innovative and advanced treatment options are available to our patients.  
Our team provides patients with education and guidance throughout diagnosis, treatment and recovery to meet their individual needs, and help them achieve their goals.
Our board certified, fellowship trained orthopedic surgeons perform more than 3,500 procedures annually.  
Areas of specialty include: 
•    Total hip and knee replacement. 
•    Hand and upper extremity, including shoulder replacement
•    Sports medicine 
•    Spine surgery 
•    Trauma 
•    Sports concussion 
•    Regenerative medicine and orthobiologics
Award Winning Orthopedic Program
Good Samaritan Medical Center has earned The Joint Commission's Gold Seal of Approval® for Advanced Total Hip and Knee Replacement Certification by demonstrating continuous compliance with its performance standards. The Gold Seal is a symbol of quality that reflects a health care organization's commitment to providing safe and quality patient care.
Good Samaritan Medical Center orthopedic surgeons work with each patient to determine the optimal course of care. If joint replacement is determined to benefit the patient's long term goals, a nurse navigator will guide each patient through care plan that includes a Joint Replacement Education Class. The Joint Replacement Class prepares patients for what to expect including how to prepare, pain management during and after surgery and recovery. 
Joint Replacement program includes:
•    Joint Replacement Education Class.
•    Post-surgical care provided in dedicated orthopedic patient rooms.
•    Inpatient rehabilitative services.
•    Orthopedic Care Navigator assists in the coordination of care.
Sports Medicine
Our orthopedic sports medicine team specializes in diagnosing and treating injuries related to physical activity and sports. Our fellowship-trained orthopedic sports medicine surgeon is trained in the latest techniques for complex ligament reconstruction. We also offer treatment for AC joint injuries, rotator cuff tears, fractures, ankle sprains and sports injuries caused by overuse, such as tendonitis and stress fractures.Sports Medicine procedures include:
Sports Medicine procedures include:
•    Latest techniques for complex knee ligament reconstruction including quadriceps tendon autograph for ACL reconstructions.
•    Cartilage restoration procedures, meniscal repair and transplantation.
•    Treatment for acute and chronic shoulder instability.
•    Care for AC joint injuries.
•    Rotator cuff tears
•    Minimally invasive arthroscopic surgery.
•    Hip preservation techniques addressing hip impingement.