Good Samaritan Medical Center Appoints New Chairman of the Department of Radiology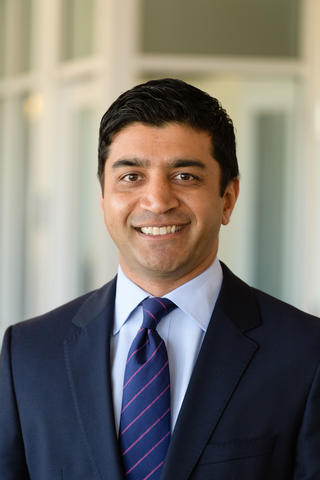 Kaushal Mehta, MD to head radiology department
Good Samaritan Medical Center is pleased to announce the appointment of Kaushal Mehta, MD to Chairman of the Department of Radiology.
Dr. Mehta has most recently served as the Vice Chairman of the Department of Radiology in addition to serving as the Medical Director of both the Neuroradiology and MRI services. Dr. Mehta received his Undergraduate Degree in Biology from Brown University and his Medical Doctorate from the Tufts University School of Medicine. He completed his residency in Diagnostic Radiology and Fellowship in Diagnostic Neuroradiology at St. Luke's-Roosevelt Hospital Center and Yale-New Haven Hospital respectively. He is board certified in Diagnostic Radiology with a subspecialty in Neuroradiology. Dr. Mehta is also an active member and leader in multiple clinical and administrative professional societies.
The hospital's Department of Radiology consists of both inpatient and outpatient services including state-of-the-art technology in diagnostic radiography (x-ray), diagnostic cardiology, CT scanning, nuclear medicine, PET-CT scanning, breast imaging, bone densitometry, MRI, interventional radiology and ultrasound. The department performs diagnostic testing on over 190,000 patients, annually.
Good Samaritan Medical Center is recognized for its high quality of care and holds several accreditations, not limited to, but including CT, MRI, Ultrasound and Nuclear Medicine accreditations from the American College of Radiology (ACR); Cardiac imaging practice accreditations by the Intersocietal Accreditation Commission (IAC); and Good Samarian's Women's Imaging practice is licensed and inspected by the Massachusetts Department of Public Health and is accredited by the American College of Radiology.