Surgical Services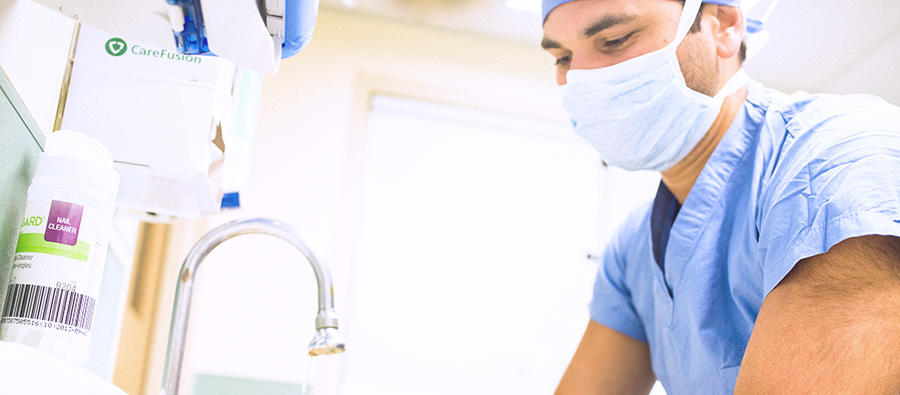 We are here to help you find what you need.
Our board certified surgeons represent many specialties and perform a full range of surgical procedures including the most advanced techniques for complex procedures. The entire surgical team is highly trained and focused on your health and recovery.
From routine outpatient procedures to more complex inpatient care, our team of surgeons, anesthesiologists, nurses and technicians, work together to provide a coordinated patient experience from pre-operative preparation and admission through discharge home. 
Good Samaritan Medical Center surgeons are experts in their area of specialty and offer patients a wide range of the latest surgical treatment options.  
Our surgeons utilize the most advanced technology including the latest laparoscopic and robotic options for minimally invasive surgeries.  
Good Samaritan Medical Center was one of the first health care facilities in the region to feature the da Vinci xi Robot.  The use of robotics in surgery enables surgeons to operate through smaller incisions which can reduce pain and shorten recovery time.
Surgical specialties include: breast, gastrointestinal, general, colon, neurosurgery, obstetrics and gynecology, ophthalmology, oral and maxillofacial, orthopedic, otolaryngology, podiatry, robotics, spine, thoracic, urology, vascular and wound care.
Award Winning Orthopedic Program
Good Samaritan Medical Center has earned The Joint Commission's Gold Seal of Approval® for Advanced Total Hip and Knee Replacement Certification by demonstrating continuous compliance with its performance standards. The Gold Seal is a symbol of quality that reflects a health care organization's commitment to providing safe and quality patient care.
Outpatient Surgical Center
With advances in surgical care, some patients having surgical procedures can return home the same day to recover.  Our North Easton Surgery Center team provides high quality outpatient surgical care in a comfortable and convenient setting. The North Easton Surgery Center is located at One Washington Place in the Roche Brothers Plaza.
Inpatient Surgical Care
The surgery center at Good Samaritan Medical Center features fully-equipped operating and recovery rooms with state-of-the-art equipment. The surgery center is staffed by a highly skilled and caring clinical team.  Patients who are staying in the hospital after their procedure are cared for by an inpatient care team that is experienced and focused on the special needs of patients who are recovering from surgical procedures.
Our Team

Resources
Should you be screened for Lung Cancer?

Lung cancer is the leading cause of cancer death in the U.S., with more people dying of lung cancer than breast, colon, and prostate cancers combined. This potential life saving screening may be right for you if you are a current smoker or have quit smoking within the past 15 years; have a smoking history of 30+ pack years; and are between the ages of 55 – 77. Speak with your PCP to find out if you are a candidate and discuss your options. Good Samaritan Medical Center has received accreditation from the American College of Radiology in Computed Tomography and is designated as an ACR Lung Cancer Screening Center. Low Dose Computed Tomography (LDCT) screens patients at high-risk for lung cancer prior to becoming symptomatic