Thoracic Surgery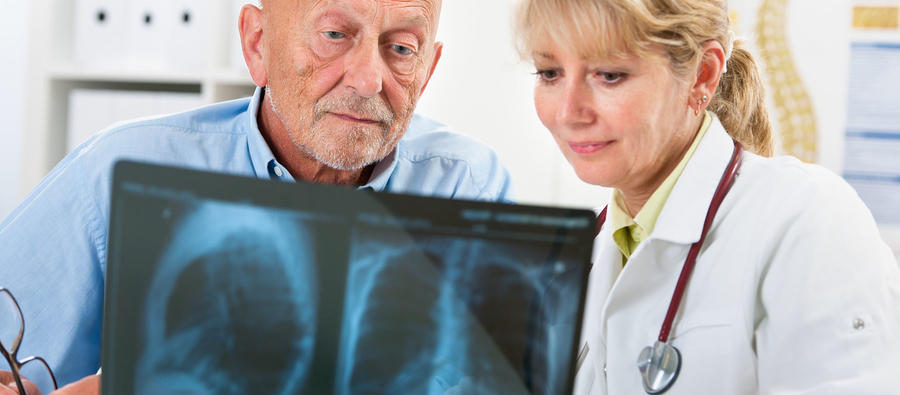 We are here to help you find what you need.
The Department of Thoracic Surgery at Good Samaritan Medical Center provides expert care for the diagnosis and surgical treatment of diseases of the lung, esophagus, and chest wall.
Our thoracic surgeons are board-certified and experts in their specialty. With advanced training in the latest minimally invasive techniques, our thoracic team provides innovative surgical care and treatments for complex lung and chest conditions.
The thoracic surgical team works closely with other medical specialties including gastroenterology, pathology, radiology, and oncology to provide multidisciplinary, fully integrated care for each patient.  
Advanced treatments options include open (thoracotomy), video-assisted thoracic surgery (VATS), and minimally invasive robotic assisted surgery using the daVinci ® robotic system.
Good Samaritan Medical Center's thoracic surgeons provide evaluation and treatment for a wide range of conditions including:
Lung nodules
Lung cancer
Collapsed lung
Empyema
Esophageal cancer
Chest wall masses
Mediastinal masses
Pleural disease (effusions, mesothelioma)
Swallowing problems (GERD, Achalasia)
Airway conditions

Tumors
Pneumothorax / Rib fractures

Cardiac rhythm disorders

Implantation cardiac pacemakers
Implantation AICD (defibrillator)
Resources
Should you be screened for Lung Cancer?

Lung cancer is the leading cause of cancer death in the U.S., with more people dying of lung cancer than breast, colon, and prostate cancers combined. This potential life saving screening may be right for you if you are a current smoker or have quit smoking within the past 15 years; have a smoking history of 30+ pack years; and are between the ages of 55 – 77. Speak with your PCP to find out if you are a candidate and discuss your options. Good Samaritan Medical Center has received accreditation from the American College of Radiology in Computed Tomography and is designated as an ACR Lung Cancer Screening Center. Low Dose Computed Tomography (LDCT) screens patients at high-risk for lung cancer prior to becoming symptomatic