Maternity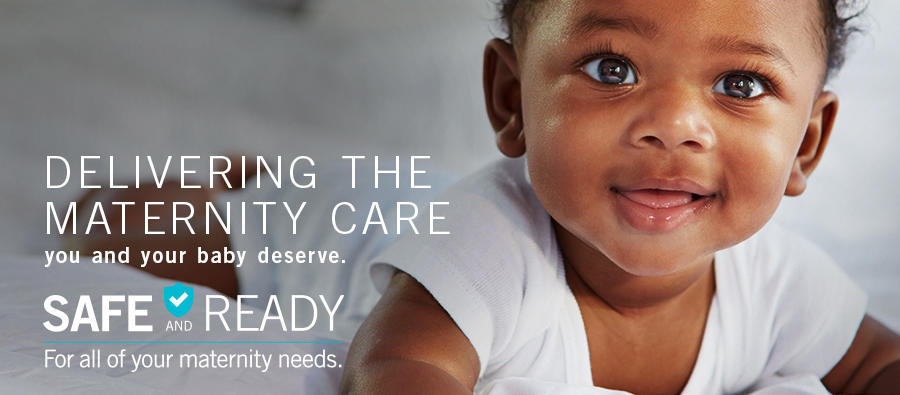 If you're expecting soon, you can expect world-class care and treatment from our safe and ready maternity program. We're here for you and your newborn through every step of the delivery process.
Good Samaritan Medical Center's maternity program is staffed by highly experienced obstetricians, nurses, and other professionals ready to care for you in a welcoming, comfortable and supportive environment. The Maternity team provides a full spectrum of care from prenatal, advanced labor and delivery services to postpartum care. Our Level II Special Care Nursery and Maternal-Fetal Medicine program are available for more advanced clinical care, if needed. Your care extends beyond delivery, with a full range of educational resources and support for new parents.
Our maternity care team knows that having a baby is a very special time, full of excitement, questions, and maybe a little anxiety. We are committed to helping your family through the entire experience, from pregnancy through delivery and even into the first year.
Why Choose Good Samaritan Medical Center
• Highly experienced and compassionate team of physicians, and obstetrical nurses and support staff.
• Private labor, delivery and recovery rooms.
• Level II Special Care nursery staffed by physicians from Mass General Hospital for children.
• Maternal-Fetal Medicine physicians available to consult on high-risk pregnancies.
• Prenatal education and support to help each family prepare for their growing family.
• Breastfeeding support provided by certified lactation specialists.
• Mommy and Me infant care and breastfeeding support for new moms.
All Private Labor, Delivery and Recovery Rooms
You will stay in the same comfortable, private room during labor, delivery, and recovery (LDR). Every LDR room is equipped with a private bathroom. Sleeper chairs are ready for your partner or a support person to stay with you.
Level II Special Care Nursery
Our Level II Special Care Nursery is available for premature or ill newborns. It is staffed by physicians from MassGeneral Hospital for Children.
Maternal Fetal Medicine Specialists On-site
Good Samaritan partners with physicians from Boston Maternal Fetal Medicine (MFM) to provide consultations and care for patients who may be considered high risk
Education and Support
Numerous classes are offered to support you every step of the way. Childbirth education is offered in weekly or one day options. Prenatal infant care and breastfeeding classes help prepare for your new arrival. Sibling classes are available for big brother or sister. Mommy & Me is an ongoing class to support you in those first few weeks after baby is born. Click here to visit class listings to learn more.
Breastfeeding Support
Our experienced nurses and lactation consultants will support you with:
Prenatal breastfeeding classes and support
Postpartum breastfeeding education and support
Special care nursery education and support
Telephone consultations
Outpatient mother and baby lactation consultations
Good Samaritan's Maternity Department is proud to have a Baby-Friendly Hospital designation from Baby-Friendly USA.  
The Baby-Friendly Hospital Initiative is a global initiative of the World Health Organization (WHO) and the United Nations Children's Fund (UNICEF). This status is granted to hospitals that demonstrate a high commitment to breastfeeding support and education for its patients.
To learn more, or schedule a tour of the maternity center call 508-427-3712.
Resources
Ten Steps to Successful Breastfeeding

Good Samaritan Medical Center upholds the World Heath Organization/UNICEF Ten Steps to Successful Breastfeeding, published in a joint statement entitled, Protecting, Promoting and Supporting Breastfeeding: The Special Role of Maternity Services

Childbirth Education and Classes

Childbirth Classes are designed to prepare you and your partner for labor and delivery. The more knowledgeable you are about the birth process, the more rewarding you are likely to find the experience. We offer Preparation for Childbirth Class, Prenatal Breastfeeding Class, Sibling Class, and weekly Mommy & Me Support Group.

Steward Health Choice Members - Birthing Class Registration

Steward Health Choice members can register for a free childbirth class by clicking on the above link.