Emergency & Trauma Services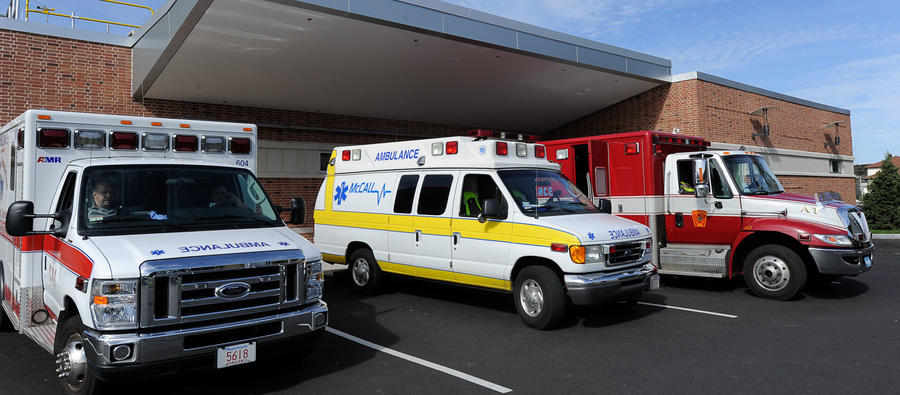 We are here to help you find what you need.
The first and only trauma center in Massachusetts EMS Region 5.
Emergency Services & Trauma Center in Brockton, MA
Good Samaritan Medical Center works closely with local EMS providers using communication from the field with Twiage, a program which allows paramedics to immediately alert Emergency Department staff about a patient, share critical patient information, and provide accurate GPS-tracking to help accelerate patient care in the most crucial moments. 
Good Samaritan's Emergency Department staffs experienced nurses and board-certified emergency physicians, along with a wide network of specialists, to provide expert adult and pediatric emergency and follow-up care to 54,000 patients each year.
The Emergency & Trauma Center features:
42 private rooms, including six fast-track bays
A two-bay trauma room
Cardiac care room
Dedicated 64-slice CT scanner and X-ray suite
State-of-the-art cardiac monitors
Dedicated space for behavioral health, pediatric and gynecological patients
Isolation room for patients with infectious diseases
Decontamination unit
Private workroom for EMS providers
 
Good Samaritan is the only American Heart Association Mission: Lifeline hospital
in the area offering a coordinated, proactive system of care that turns EMS, hospitals, and other healthcare providers into a team that uses proven guidelines and best practices to treat patients suffering from acute coronary syndrome, including both STEMI and non-ST-elevation acute coronary syndrome (NSTE-ACS) heart attacks.
Good Samaritan Medical Center offers primary angioplasty, a procedure which opens blocked coronary arteries that cause a heart attack. It also is a Massachusetts Department of Public Health designated stroke center, offering thrombolytic therapy – a drug that can open closed arteries to the brain during a stroke. Both primary angioplasty and stroke team care are available 24-hours for prompt treatment.
Efficient and Reliable Emergency Care
In order to make your treatment more efficient, our Emergency Department offers a separate express care unit designed for treating less serious illness and injury.
What do I Need to Bring to Good Samaritan's ER?
Health insurance information
Immunization records (for children)
All current medications
The name of your family physician