Emergency & Trauma Services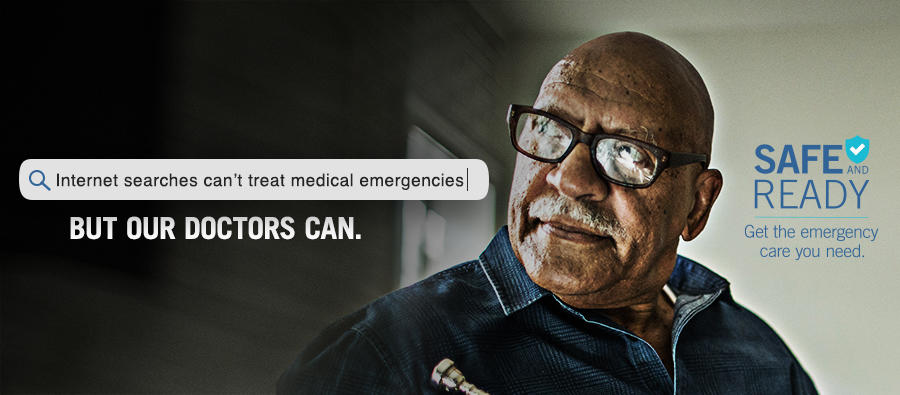 Our safe and ready Emergency Department combines world class medical expertise with first-in-class safety protocols so you'll get the right care, treatment, and attention you need – right here in our hospital.
If you are having a health emergency, please do not delay seeking care.
Good Samaritan Medical Center partners with regional Emergency Medical Services (EMS) to provide safe emergency care. If you need help, get the emergency care you need right away.  
---
Emergency Services at Good Samaritan Medical Center
Offering the region's only designated Level III Trauma Center in Massachusetts Emergency Medical Services Region 5.
 
Good Samaritan's Emergency Department team includes board-certified emergency medicine physicians, experienced emergency care nurses, numerous specialists, along with support staff who provide expert adult and pediatric emergency care to over 65,000 patients each year.
The Emergency and Level III Trauma Center features:
42 private rooms, including six fast-track bays

A two-bay trauma room

Cardiac care room

Dedicated 64-slice CT scanner and X-ray suite

State-of-the-art cardiac monitors

Dedicated space for behavioral health, pediatric and gynecological patients

Isolation room for patients with infectious diseases

Decontamination unit

Private workroom for EMS providers
Good Samaritan Medical Center offers primary angioplasty, a procedure which opens blocked coronary arteries that cause a heart attack. It also is a Massachusetts Department of Public Health designated stroke center, offering thrombolytic therapy – a drug that can open closed arteries to the brain during a stroke. Both primary angioplasty and stroke care are available 24-hours a day/7 days per week.
Good Samaritan has been recognized as an American Heart Association Mission: Lifeline hospital. The American Heart Association has recognized Good Samaritan Medical Center with the Mission: Lifeline® Gold Receiving Quality Achievement Award for the treatment of patients who suffer severe heart attacks.
Good Samaritan Medical Center works closely with local EMS providers using communication from the field with Twiage, a program which allows paramedics to immediately alert the Emergency Department team about a patient, share critical patient information, and provide accurate GPS-tracking to help accelerate patient care in the most crucial moments.
What do I Need to Bring to Good Samaritan's ER?
Health insurance information
Immunization records (for children)
All current medications
The name of your family physician