Spine Surgery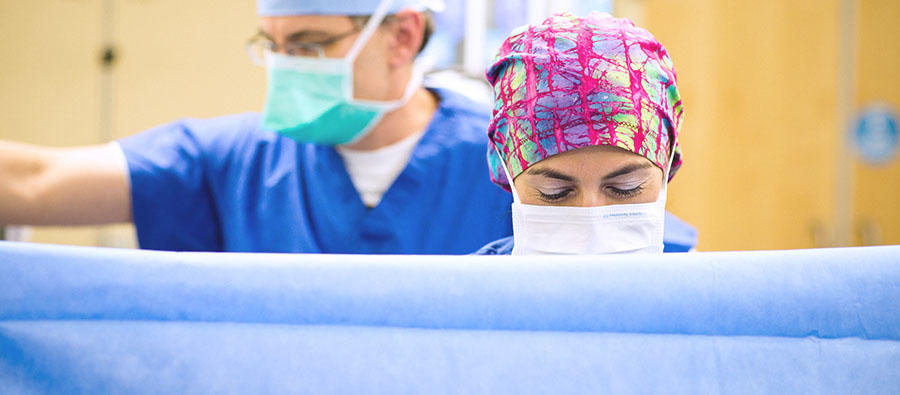 We are here to help you find what you need.
Good Samaritan partners with New England Neurological Associates (NENA), the largest neuroscience group practice in the eastern United States. Together, we offer comprehensive and multidisciplinary care of all conditions affecting the spine.
Spine Surgery at Good Samaritan
 
We offer a collaborative approach by specialists in:
Neurosurgery
Orthopedic spine surgery
Neurology
Pain management
Psychiatry (physical medicine and rehabilitation)
Rheumatology
Neurobehavioral care
Our physicians work together to diagnose a patient's condition and develop an effective treatment plan focused upon the individual needs of each patient.
The unique collaboration among NENA specialists offers the best possible care aimed at alleviating symptoms, preventing neurologic deficits, and returning each patient to the highest level of function possible. Many common conditions respond very well to physical therapy and pain management. Surgical intervention is considered only after the appropriate non-operative treatment options are exhausted. NENA spine surgeons are experts in providing total spine care for conditions such as tumors, fractures, herniated discs, stenosis and spinal instability. We perform microsurgery, minimally invasive spinal fusion, complex instrumentation and reconstructive spine surgery.
Resources
New England Neurological Associates

Multidisciplinary resources include: neurosurgery; orthopaedic spine surgery; neurology; pediatric neurology; physical medicine and rehabilitation; pain medicine; neuro-behavorial medicine; and diagnostic testing. Our service area includes southern New Hampshire, eastern Massachusetts and southern Maine.