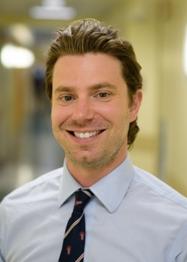 Trauma Surgeon Hans Van Lancker, MD, FRCSC Joins Level III Trauma Center at Good Samaritan
Good Samaritan Medical Center welcomes Orthopedic Trauma Surgeon Hans Van Lancker, MD, FRCSC to its medical staff and Level III Trauma Program. 
Dr. Van Lancker joins Good Samaritan Medical Center as the Chief of Orthopedic Trauma for Steward Health Care Network. 
Dr. Van Lanker earned his medical degree from the Alpert Medical School at Brown University in Providence, Rhode Island and completed a Harvard Orthopaedic Trauma fellowship at Mass General Hospital and Brigham and Women's Hospital. He completed his residency in orthopaedic surgery at the McGill University Health Centre in Montreal, Canada.
As a Fellow of the Royal College of Physicians and Surgeons of Canada, Dr. Van Lancker oversaw the annual player physicals and orthopaedic clinic treatment of the Montreal Canadians NHL Professional Hockey Team from 2010 to 2015. 
"We are thrilled to welcome Dr. Van Lancker to our medical staff," said Harrison Bane, President, Good Samarian Medical Center. "His experience and leadership will prove to enhance the expert level of care we currently offer in our Trauma program as well as our
Orthopedic Center of Excellence
." 
Good Samaritan Medical Center utilizes advanced technology throughout the hospital, the implementation of which is a focus of Dr. Van Lancker's, who has pioneered the use of new technologies during surgery. He is currently seeing patients who are admitted through Good Samaritan Medical Center's Level III Trauma Program and at the Bone and Joint Center at St. Elizabeth's Medical Center.