Dr. Victoria Chia and Dr. Adrienne J. Headley join OB/GYN Staff at Good Samaritan Medical Center
Good Samaritan Medical Center is pleased to welcome Victoria Chia, MD, MPH and Adrienne J. Headley, MD, FACOG, DABFM to the department of Obstetrics and Gynecology.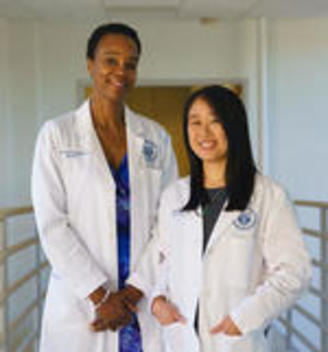 Drs. Chia and Headley provide a full spectrum of obstetric/gynecological care and maternity services.  They are welcoming new patients at SMG Women's Health, 830 Oak Street, Ste. 223E, Brockton, MA and SMG Middleboro Multispecialty Group, 8 Commerce Way, Middleboro, MA.
Appointments are available by calling (508) 897-4712.
Dr. Chia earned her medical degree from the University of California San Diego School of Medicine in La Jolla, California, and a Master of Public Health from the Harvard T.H. Chan School of Public Health in Boston. She completed her residency at Boston University/Boston Medical Center.  Dr. Chia specializes in full-spectrum obstetrics and gynecology, with special interest in family planning and abnormal uterine bleeding. 
Dr. Headley received her medical degree from the State University of New York. After earning her medical degree, she completed a residency in Obstetrics and Gynecology from Jersey Shore University Medical Center in Neptune New Jersey and a residency in Family Medicine at UMDNJ-Robert Wood Johnson Medical School in New Brunswick, New Jersey.  Dr. Headley completed a fellowship in Family Medicine-Obstetrics at the UMDNJ-Robert Wood Johnson Medical School.