Kerry G. Bennett, MD, Breast Surgeon Joins Medical Staff at Good Samaritan Medical Center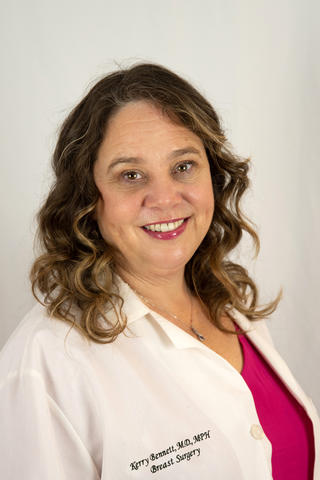 BROCKTON - Good Samaritan Medical Center and Steward Medical Group are pleased to announce the appointment of Surgeon Kerry G. Bennett, MD, MPH, FACS, CPCC to the medical staff. Dr. Bennett specializes in breast surgery.
Dr. Bennett earned her medical degree as well as a Master of Public Health from Tufts University School of Medicine in Boston, Massachusetts. She completed her surgical residency and fellowship at Tufts-New England Medical Center.
Dr. Bennett joins our surgical team in caring for breast surgery patients. Her clinical interests include high risk and genetics of breast cancer, young women and men with breast cancer, and the psychological impact of breast cancer.
Dr. Bennett is a member of the American College of Surgeons, American Society of Breast Surgeons and Association of Women Surgeons. She has published extensively and is actively involved in a life coaching program for physicians through the Massachusetts Medical Society physician health services. Dr. Bennett has volunteered her clinical services in Central America. She is also a certified IFS therapist, an author, and a yoga instructor.
Dr. Bennett is accepting new patients at Steward Women's Health Associates and Breast Center, 15 Roche Brothers Way, Suite 220, One Washington Place Building in North Easton, Massachusetts, 774-568-8534.
###