Colorectal Surgery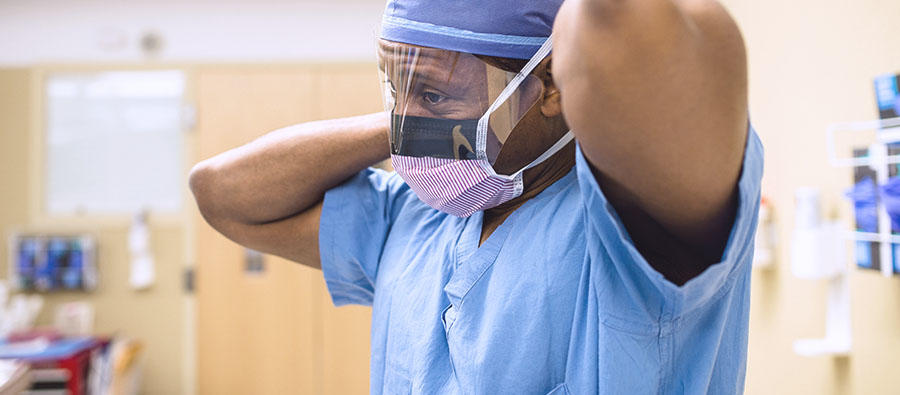 We are here to help you find what you need.
Good Samaritan Medical Center team offers expert care, including advanced diagnostic tools and minimally invasive and robotic surgical procedures, to diagnose and treat conditions affecting the digestive tract, colon and rectum, anal canal, and perianal area.
Colorectal Surgery at Good Samaritan Medical Center
Our colorectal surgeons specialize in the diagnosis and treatment of colorectal diseases. They are committed to working together to develop a personalized care plan to treat your condition. This includes collaborating with gastroenterologists, medical oncologists, radiation oncologists, and surgeons from other specialties to offer our patients an integrated treatment plan.
Conditions treated include:
Anorectal and rectal conditions, including hemorrhoids, anal fissures, anal fistulas, and rectal-vaginal fissures
Colon cancer
Irritable Bowel Syndrome
Diverticulitis
Inflammatory bowel diseases, including Crohn's disease and ulcerative colitis
Rectal cancer
Fecal incontinence
In some cases, surgery may be required to treat any one of these conditions. Such procedures can include a colectomy, where all or part of the colon is removed, and laparoscopic surgery for benign and malignant conditions.
Laparoscopic and Robotic Surgical Options
Good Samaritan Medical Center's surgical team offers the most advanced minimally invasive surgical options, including laparoscopic and robotic surgery. The benefits of minimally invasive surgical procedures include:
Faster recovery and shorter hospital stay
Fewer stitches and less scarring
Lower risk of complications and infections
Less blood loss and the need for transfusions
Quicker return to normal activities