Ear, Nose & Throat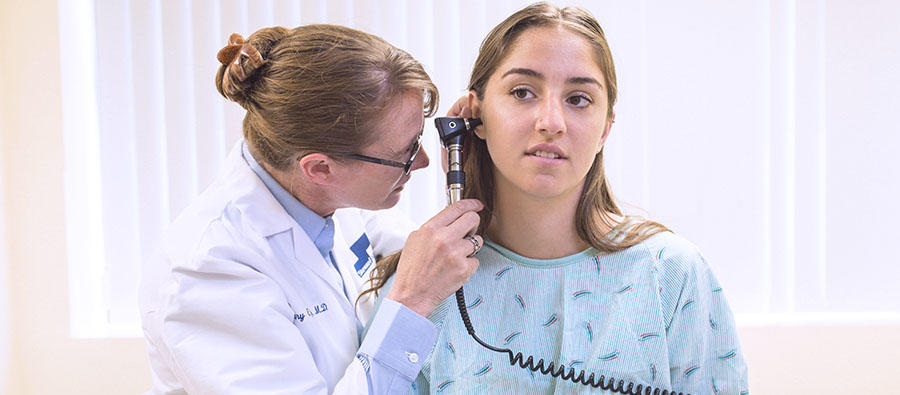 We are here to help you find what you need.
Our ear, nose and throat (ENT) specialists provide comprehensive diagnostic and therapeutic services covering otolaryngologic and head and neck diseases for all age groups.
Ear, Nose & Throat Treatments at Good Samaritan
 
ENT Services include:
Comprehensive evaluations of patients with hearing loss
Tinnitus (ringing in the ear)
Dizziness
Modern microsurgical and laser procedures for correctable deafness
Surgery for chronically infected ears
Facilitate dispensing of hearing aids and offer implantable sound processors for patients who cannot be fitted with conventional hearing aids
We provide comprehensive sinus-allergy evaluation and treatment, including allergy testing, immunotherapy (allergy shots), medical treatment, and endoscopic surgical treatment of chronic sinus disease.
Our specialists provide complete evaluation of throat problems such as hoarseness and swallowing difficulty by offering in-office fiber optic evaluation and the most advanced techniques for voice evaluation such as videostroboscopy.
We provide surgical treatment of throat and other head and neck cancers, including thyroid and salivary gland cancers. Our surgeons perform minimally invasive endoscopic techniques in cancer treatment such as video-assisted endoscopic thyroidectomy and laser surgery for throat cancer.
Complete upper airway evaluation is available for patients with snoring and sleep apnea to help determine the best treatment. We offer in-office treatments of snoring such as somnoplasty and pillar implants.
For the removal of tonsils and adenoids, we offer the latest techniques of coblation surgery, which reduces the pain and shortens the recovery time.
Resources
What is a Otolaryngologist?

Otolaryngologists diagnose and manage diseases of the ears, nose, sinuses, larynx (voice box), mouth, and throat, as well as structures of the neck and face.