Endocrinology & Diabetes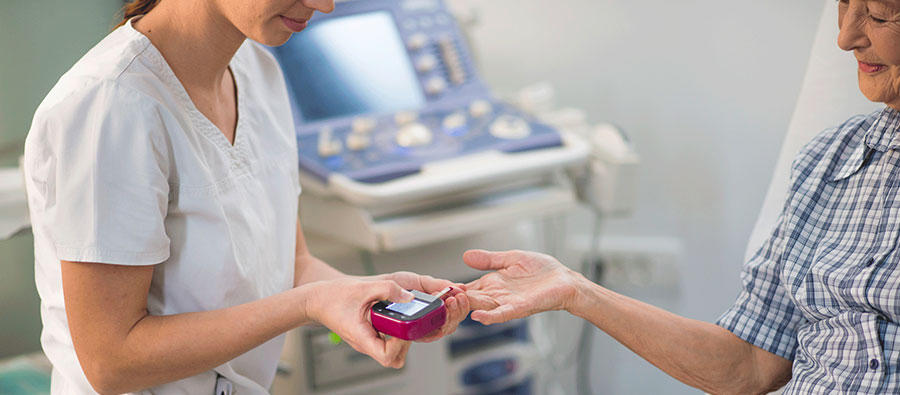 We are here to help you find what you need.
At Good Samaritan Medical Center, our diabetes education appointments, diabetes education classes and diabetes support groups are offered in conjunction with New England Sinai Hospital at their Richard A. Field Diabetes Center, located at 150 York Street in Stoughton, Massachusetts.
Endocrinology & Diabetes Treatments at Good Samaritan
 
The Diabetes Center at New England Sinai serves:
Patients diagnosed with type 1 or type 2 diabetes
Newly diagnosed adults
Individuals diagnosed with diabetes whose condition has changed, or who would like a second opinion on treatment
Pregnant women with diabetes, or those who develop diabetes during pregnancy (gestational)
Patients requiring support, education or motivation to manage their diabetes
Families of those diagnosed with diabetes
The staff includes:
Endocrinologists specializing in diabetes and awarded ADA provider recognition
Registered nurse certified in diabetes education
Registered dietitian certified in diabetes education
Exercise physiologist
Consultative services include:
Foot Care. Progressive foot care services for individuals with diabetes in conjunction with Deaconess Surgical Associates.
Vision Care Services. Vitreoretinal eye care services provided by a board-certified ophthalmologist. Low vision care provided by an optometrist.
*You may make an appointment at the Diabetes Center with or without a physician referral. A referral from your primary care physician is needed for HMO subscribers.
Resources
American Diabetes Association

The American Diabetes Association leads the fight against the deadly consequences of diabetes and fight for those affected by diabetes by funding research to prevent, cure, and manage diabetes.