Substance Abuse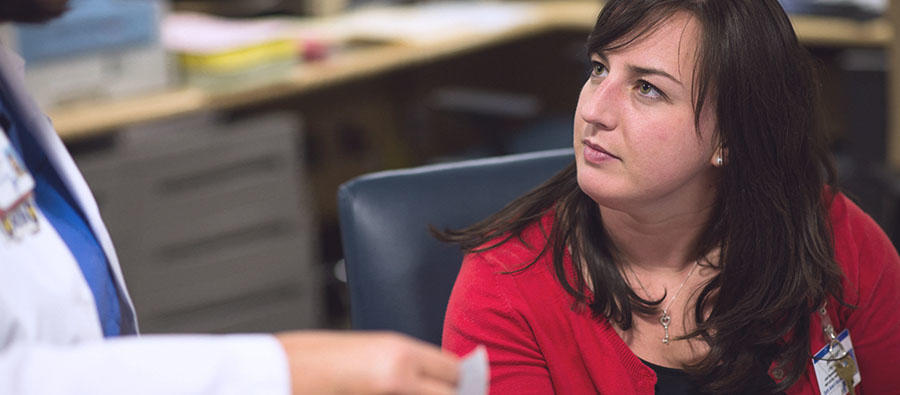 We are here to help you find what you need.
Good Samaritan Medical Center provides comprehensive addiction support services at NORCAP Lodge in Foxboro, Massachusetts. NORCAP Lodge provides inpatient substance abuse treatment and intensive outpatient treatment to more than 2,500 patients annually. Patients can expect to receive high quality care in a safe, confidential environment.
At NORCAP Lodge in Foxboro, our alcohol and drug rehabilitation programs offer inpatient and outpatient services guided by a team of highly qualified professionals associated with Steward Health Care. Our team is comprised of tenured professionals with many years of addiction experience and treatment, each offering a unique perspective and compassionate understanding of addiction.
The treatment team is led by Riad Chan, MD, Medical Director of NORCAP's medical service, and includes:
2 Nurse Practitioners
3 Nurses
2 Case Managers
6  Substance Use Disorder Counselors
8 Mental Health Associates
6  Triage / Clinical Evaluators
Inpatient Program
Medically supervised withdrawal management
Admissions 24-hours per day
Individual and group counseling with a focus on relapse and overdose prevention
Daily Alcoholics Anonymous and Narcotics Anonymous groups
Intensive case management
Discharge and aftercare planning
Spiritual counseling with clergy
Family meetings
Weekly Alumni meeting (Friends of NORCAP)
Family and other Support Persons Disease and Recovery Education meetings held weekly –Tuesday evenings at 6:30-7:30 p.m. (patients do not attend)
Intensive Outpatient Treatment Program (IOP)
NORCAP Lodge's Intensive Outpatient Evening Treatment Program accepts patients who have recently completed an inpatient stay, as well as those who are in the early stages of recovery.
Intensive outpatient services include:
Comprehensive psycho/social evaluation and treatment planning
Recovery skills education
Motivational group therapy
Individual sessions with a counselor and/or case manager to assess progress
Family phone conferences and/or meetings with an emphasis on chemical dependency education
Aftercare referral to community-based provider agencies
The Intensive Outpatient Day or Evening Treatment Program is located at NORCAP in Foxboro, Massachusetts, and meets Monday, Wednesday and Friday for approximately 12 to 20 sessions depending on insurance. Sessions are ongoing and patients may begin at any time.
Day IOP: 9 a.m. - 12:30 p.m.
Evening IOP: 6-9 p.m.
Family Education Nnight is held Thursdays from 6-9 p.m. for families and/or other support persons. It is strongly encouraged as a way to help reunite and repair relationships, as well as provide education on the disease of addiction and the recovery process.
Referral Process:
Patients can call NORCAP Lodge directly at 1-800-331-2900, ext. 2, or be referred by their physician, social worker, or other health care professional
Patients will be given an appointment time no later than 24 hours from their initial inquiry, provided there is an available bed
NORCAP's admissions experts are available 24 hours a day to talk with potential patients and assess immediate needs. 
The program accepts most insurance, including Medicaid and Medicare.(NO MBHP)
NORCAP is accredited by The Joint Commission and fully licensed by the:
Massachusetts Department of Public Health's Bureau of Substance Abuse Services
Good Samaritan Medical Center License
Resources
Massachusetts Bureau on Substance Abuse

The Bureau of Substance Abuse Services (BSAS) oversees the substance abuse and gambling prevention and treatment services in the Commonwealth. Responsibilities include: licensing programs and counselors; funding and monitoring prevention and treatment services; providing access to treatment for the indigent and uninsured; developing and implementing policies and programs; and tracking substance abuse trends in the state.