Vascular Medicine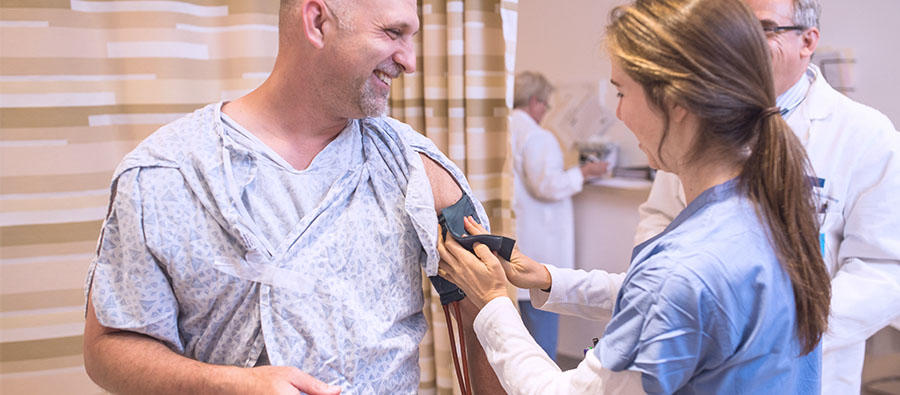 We are here to help you find what you need.
At Good Samaritan Medical Center, we use traditional and advanced techniques to diagnose and treat vascular problems. Our vascular medicine specialists perform some of the most sophisticated minimally invasive procedures designed to meet each patient's individual needs.
Good Samaritan Medical Center offers one of the most advanced vascular surgery programs in southeastern Massachusetts.
The medical center is the only Brockton-area hospital and one of only two hospitals in southeastern Massachusetts that is approved by the Centers for Medicare & Medicaid Services to perform carotid artery angioplasty and stenting.
Good Samaritan Medical Center's surgeons also specialize in using angioplasty and stenting to treat peripheral disease, including cardiac disease. Such procedures are often part of an individualized, multidisciplinary treatment plan that are co-designed by the patient's vascular surgeon, cardiologist and other relevant specialists.
Our vascular surgeons also work with a patient's primary physician and/or other specialist to offer the latest advances in endovascular care. This includes the latest advances in endovascular wound care to improve blood flow and speed healing.
Patients with varicose veins can also benefit from specialized, high tech treatments such as endovenous laser treatment, which is a clinically proven, safe and effective non-surgical laser procedure that can eliminate varicose veins at their source, in a single, one-hour appointment.