Breast Center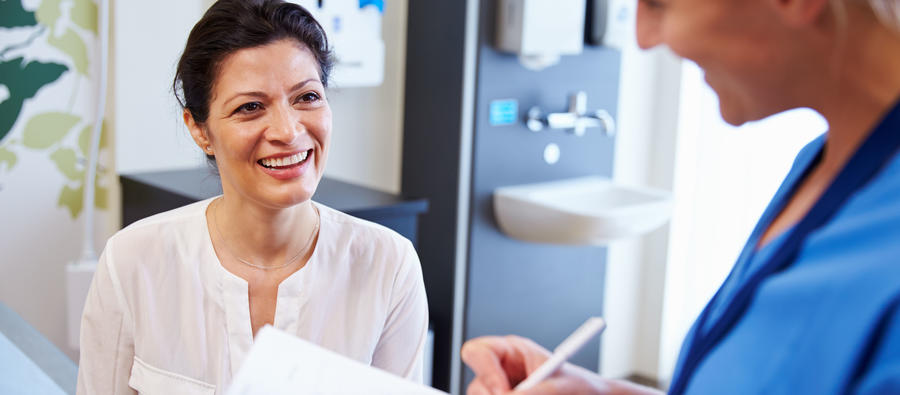 The Breast Center at Good Samaritan Medical Center provides comprehensive integrated treatment options for a wide range of breast conditions. Our experienced team partners with each patient to offer multidisciplinary, compassionate care, and a specialized treatment plan.
When breast imaging results or an exam indicate a need for follow-up care, the Breast Center team at Good Samaritan Medical Center partners with each patient to develop a personalized care plan for further diagnosis and treatment. The team includes highly experienced, board-certified surgeon and nurse navigator who guide each patient through their individual treatment plan.
Our surgeon collaborates with other specialists including radiologists, pathologists and oncologists to develop a thorough and streamlined treatment plan based on the type and stage of breast disease.
The Breast Center also offers high-risk and genetic counseling for patients with a family history of breast cancer.
The Breast Center team offers treatment for:
Non-malignant conditions and diseases of the breast
Abnormalities detected in routine imaging and exams
Fibroadenomas and benign cysts
Breast cancer
Young women with breast cancer
Men with breast cancer
Surgical procedures include:
Oncoplastic techniques
Nipple sparing mastectomy
Axillary surgery
The Breast Center is integrated with Good Samaritan Medical Center's Women's Imaging Center, which is recognized by the American College of Radiology as a Breast Imaging Center of Excellence.
Women's Imaging services include:
Mammography
Stereotactic Breast Biopsy
Breast Ultrasound
Ultrasound-Guided Breast Biopsy
3D Tomosynthesis Digital Mammography
Breast ultrasonography
Ultrasound-Guided Needle Core Biopsy
Mammography Guided Stereotactic Needle Core
Biopsy • Breast Ultrasonography
Breast Biopsy Drainage
Breast MRI
Our Team
Catherine Melendy, RN
Nurse Navigator