Surgical Services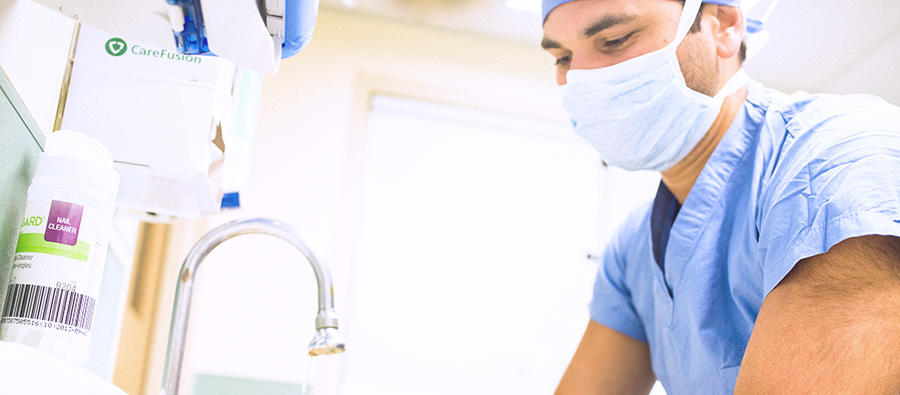 We are here to help you find what you need.
State-of-the-art facilities are located at the hospital main campus at 235 North Pearl Street, as well as the North Easton Surgery Center located at One Washington Place in the Roche Brothers Plaza.
General & Advanced Surgeries at Good Samaritan Medical Center
 
Good Samaritan Medical Center surgical services are available for elective and emergent procedures from board certified surgeons who work collaboratively with our highly trained anesthesiologists, nurses, technicians, therapists, and aides.
Together they provide a comprehensive surgical experience from pre-admission education and preparation through to discharge and follow-up care.
Surgical specialties include: Breast; General; Gynecology; Orthopedics (spine, joint, hand, and foot); Oncology; Ophthalmology; Oral and Maxillofacial; Otolaryngology; Thoracic; Trauma; Plastics; Podiatry; Urology; Vascular and Wound.
Good Samaritan Medical Center is the first in the area to feature the da Vinci xi Robotic Surgical System. Surgeons with robotic expertise include: General; Hernia; Urology; Gynecology and Uro-Gynecology. Learn more about our Robotic Surgery services.
The Orthopedic program has achieved gold standard accreditation from The Joint Commission as an Orthopedic Center of Excellence and has been named a Blue Cross / Blue Shield Blue Distinction Center+ Award – both for Hip and Knee Replacement.
Outpatient surgery services include:
Oral
Ophthalmology
Podiatry
Pediatric
General surgery, including thoracic
Breast biopsy
Ophthalmology
The division provides comprehensive care for patients with medical and surgical eye disorders.
The department consists of nine board-certified orthopedic surgeons who are involved in all aspects of diagnosis and treatment of the diseases and injuries related to the musculoskeletal system, including the bones and joints of arms, legs and spine.
Otolaryngology
The division provides full and comprehensive care for all sinus, ear, nose and throat diseases.
The spine surgery team at Good Samaritan Medical Center offers a collaborative approach by specialists in neurosurgery, orthopedic spine surgery, neurology, pain management, physiatry (physical medicine and rehabilitation) and rheumatology.
The department provides expert care at diagnosing and surgically treating diseases of the lung, esophagus, and chest wall. 
Patients will appreciate both the compassion and the skill with which our experienced physicians carry out the latest surgical and minimally invasive procedures.
This division conducts evaluation and surgical management of patients with urological problems.
Resources
Should you be screened for Lung Cancer?

Lung cancer is the leading cause of cancer death in the U.S., with more people dying of lung cancer than breast, colon, and prostate cancers combined. This potential life saving screening may be right for you if you are a current smoker or have quit smoking within the past 15 years; have a smoking history of 30+ pack years; and are between the ages of 55 – 77. Speak with your PCP to find out if you are a candidate and discuss your options. Good Samaritan Medical Center has received accreditation from the American College of Radiology in Computed Tomography and is designated as an ACR Lung Cancer Screening Center. Low Dose Computed Tomography (LDCT) screens patients at high-risk for lung cancer prior to becoming symptomatic